Yoga is a physical, mental, and spiritual practice that originated in ancient India. It involves a combination of physical postures, breathing techniques, and meditation or relaxation. The practice of yoga is believed to help improve overall health and well-being by promoting flexibility, strength, balance, and relaxation. It also has been known to help with stress, anxiety, and depression. Yoga can be practiced by people of all ages and fitness levels and can be adapted to suit individual needs and abilities.
Yoga is one of the most effective medicines for almost all types of diseases. It not only cures deadly diseases but drives away stress and anxiety, enhancing mental health.
Here we have compiled 10 effective yoga positions to reduce your stress and boost up mental health:
Balasana (Child's pose)
Benefits:
● It stimulates the nervous system.
● It eliminates lower back pain, hip strain, shoulder, and neck stiffness.
● Its regular practice boosts up emotional and mental relief.
● Re-energizing the body.
Steps:
1. Sit down on your knees slowly
2. Keep your spine erect
3. Bend forward in such a way that your thighs touch your chest
4. Let your forehead touch the ground beyond your knees
5. Stretch your arms forward by the side of the body and palms should be facing the floor.
6. Repeat this pose for 10 minutes.
Bitilasana (Cow Pose)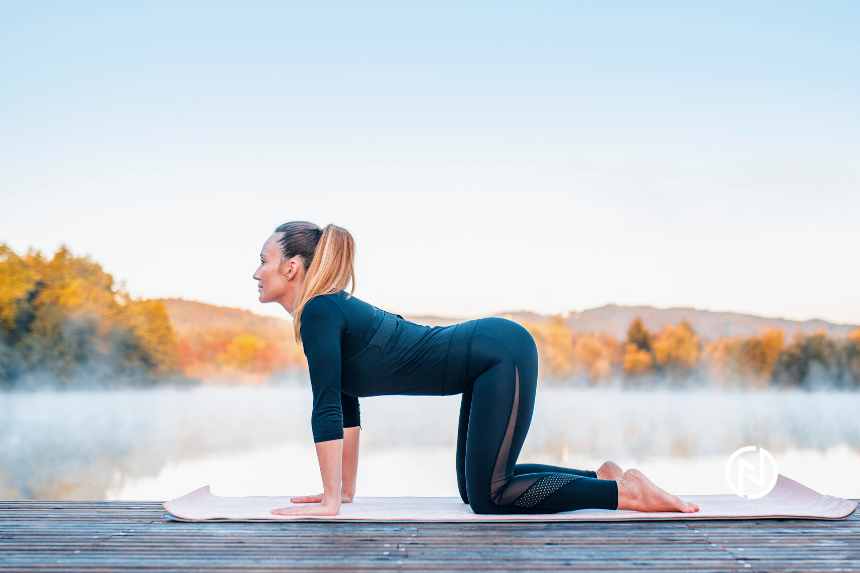 Benefits:
● It maintains an emotional balance
● It stimulates the organs
● It eliminates stress and relief from the mind
Steps:
1. Get in tabletop position
2. Keep your knees placed right under your hips
3. Your wrists must be placed in the same line as your shoulder
4. Hang your head in a neutral position and look softly at the floor.
5. Now, raise your buttocks up and inhale deeply.
6. Hold the breath for a few seconds and then come back to the tabletop position.
Adho Mukha Savasana (The Puppy Pose)
Benefits:
● This yoga pose prevents bone diseases like osteoporosis in women
● It increases the density of bone
● It reduces stiffness in the upper part of the body and neck pain
● It boosts blood circulation
Steps:
1. Stand on your four limbs in a tabletop position.
2. Stretch your elbows and knees forward such as your body gets into the shape of an inverted V
3. Now inhale and exhale repeatedly and hold this position for 30 seconds.
Garudasana (Eagle Pose)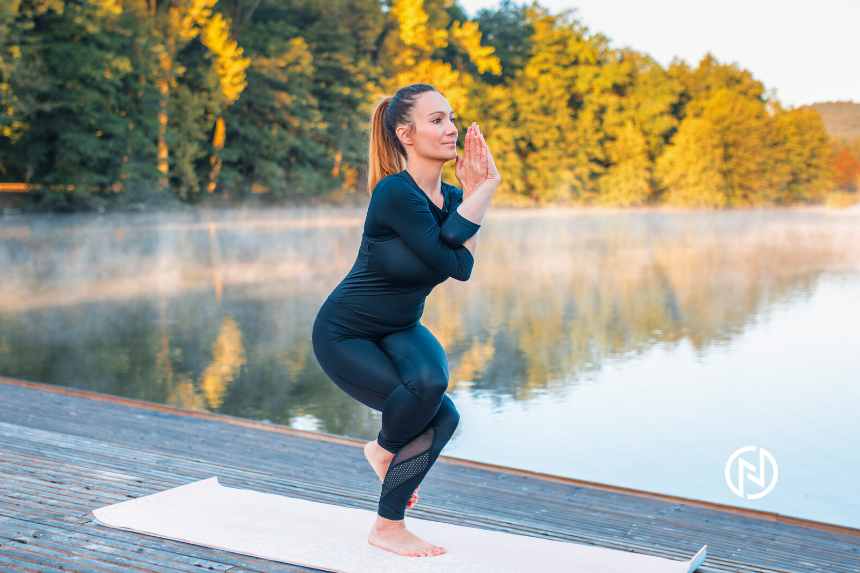 Benefits:
● It reduces stress and improves balance and concentration
● It relieves tension in the legs, shoulder, and back.
Steps:
1. Stand erect such that your shoulder is away from the ears
2. Now squeeze your arms together hold in an upward position
3. Wrap your left leg around the right one such that the knees are overlapping each other
4. Maintain a perfect balance between the body parts
5. Breathe deeply and slowly
6. Repeat this process with an interval of 20 to 30 seconds.
Uttanasana (Standing Forward Bend)
Benefits:
● This yoga poses is effective in reducing stress
● It enhances mental health and flexibility in the body
● It regulates the proper supply of blood throughout the body.
Steps:
1. Stand straight and keep your hands on your hips and inhale deeply
2. Stretch your hands out bend your torso forward as you exhale.
3. Keep bending yourself so that your hand comes to rest next to your feet.
4. Practice this pose slowly as it is a little strenuous
5. Don't bend your feet
6. Hold this post for about 10 to 15 seconds and release it.
Savasana (The Corpse Pose)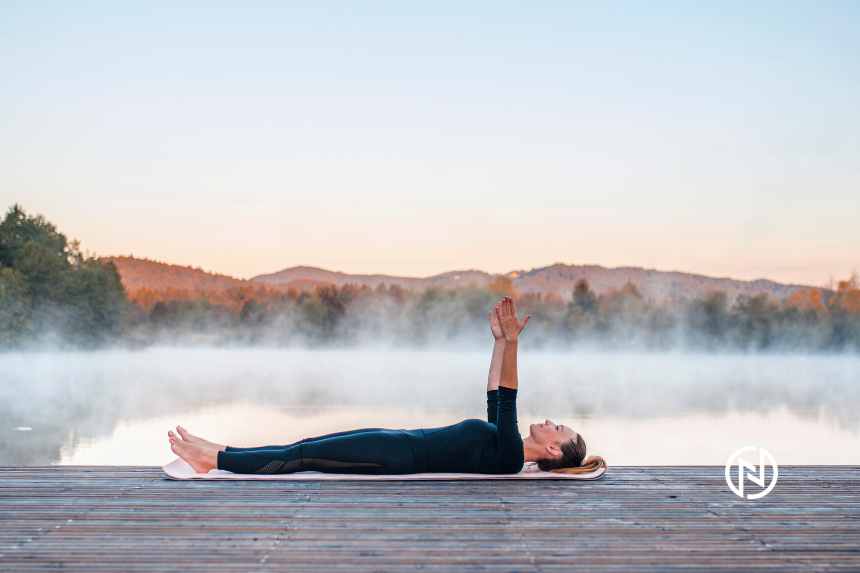 Benefits:
● It maintains proper balance in the secretion of hormones
● It promotes sound sleep
● It improves the central nervous system.
Steps:
● Lie down on your back straight
● Relax your hand on the sides and keep your palms facing upwards
● Close your eyes slowly and try to count your breaths
● Hold his position for a minimum of 7 minutes.
Matsyasana (The Fish Pose)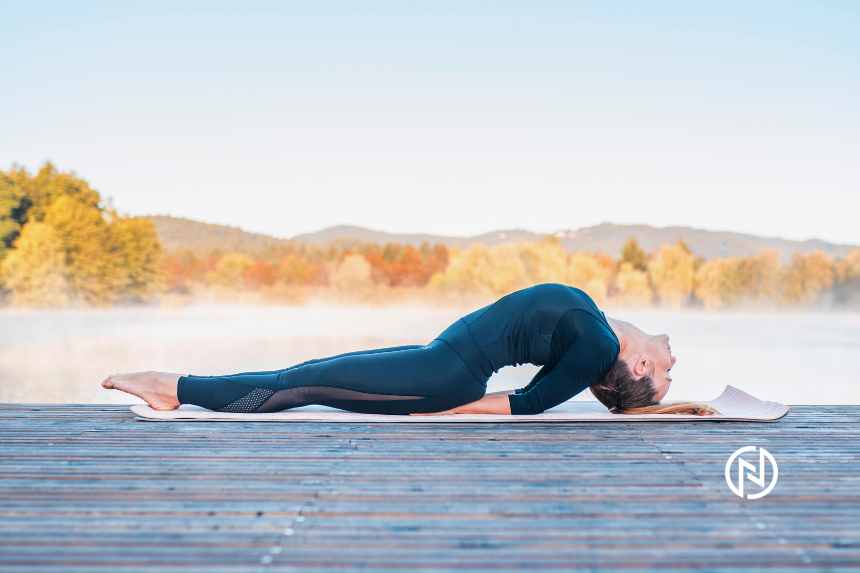 Benefits:
● This yoga pose is highly recommended as it reduces pain and anxiety relief
● It reduces joint pain
● It helps you eliminate stress
Steps:
1. Lie down on your back cross-legged in front or in full or half lotus.
2. Fix your face straight at the ceiling.
3. Place your palms under your hips such that they face the ground.
4. Put your all the weight on elbows
5. Now exhale and inhale deeply
6. Repeat this process for about 20 to 30 seconds.
Tadasana (Mountain Pose)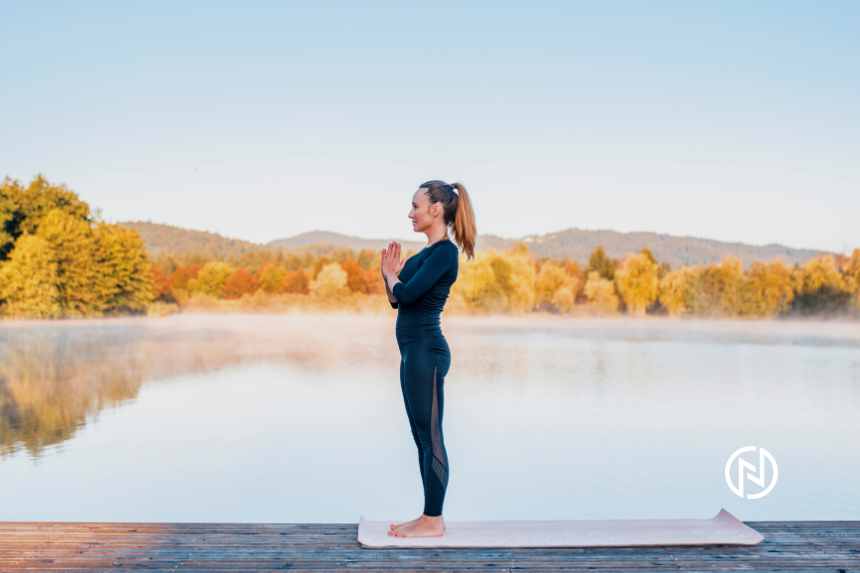 Benefits:
● It alleviates headaches and insomnia.
● It improves your concentration power and eliminates stress.
Steps:
1. Stand straight
2. Make your thighs and muscles firm
3. Hold your hands hanging down alongside your body
4. Now raise your body on the heels and breathe deeply
Padmasana (Lotus Pose)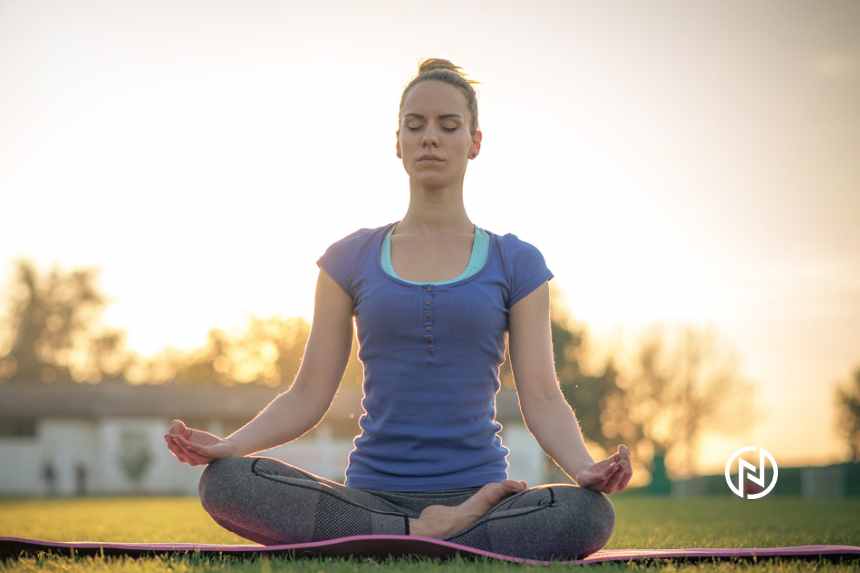 Benefits:
● It rejuvenates the body by improving blood supply.
● It calms the mind and washes away fatigue and muscular tension.
Steps:
1. Sit straight and cross-legged in a comfortable place
2. Hold your body upright
3. Place your hands on your knees facing upwards
4. Now try to concentrate on your breath
Halasana (Plough Pose)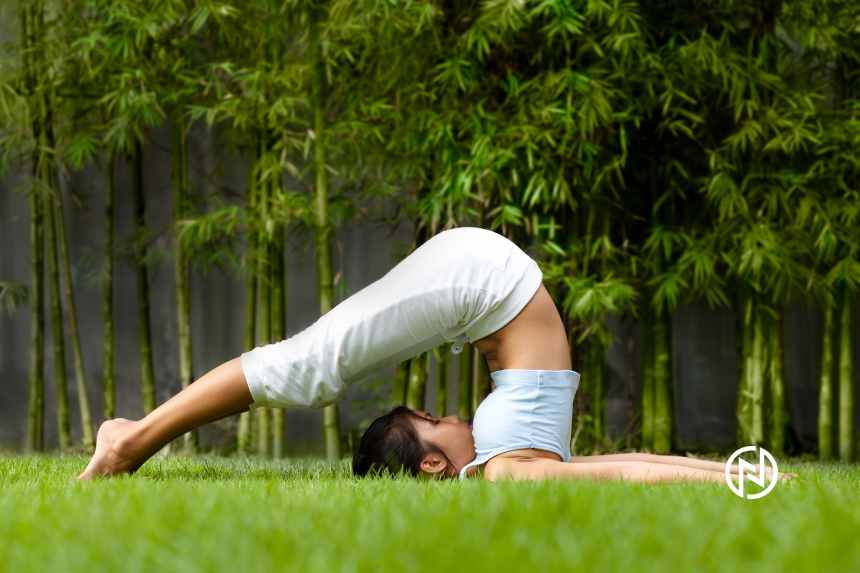 Benefits:
● It improves blood circulation
● improves your mental health
● Provides vitality to keep you energized.
Steps:
1. Lie flat on your back
2. Place your arms beside your body such that your palms face downwards
3. Now slowly lift your feet off the ground and bring them 180-degree angle
4. Hold this position for a minute and try to focus on your breathing
5. Fix your gaze at your navel.
In conclusion, yoga is a holistic practice that offers a wide range of physical, mental, and emotional benefits. Regular yoga practice can improve flexibility, strength, balance, and overall fitness, as well as reducing stress and anxiety, promoting better sleep, and improving overall well-being.
Whether you're a beginner or a seasoned practitioner, there is a style and level of yoga that is right for you. Incorporating yoga into your daily routine can have a profound positive impact on your health and happiness.
Good Luck! Be Happy!