Protein
Proteins are large, complex molecules composed of smaller units called amino acids. They are one of the three major macronutrients essential for the human body, alongside carbohydrates and fats. 
Amino acids are the building blocks of proteins, and there are 20 different types of amino acids that can combine in various sequences to form different proteins.
Proteins have diverse roles within the body. They provide structural support to cells, tissues, and organs, ensuring their integrity and strength. For example, proteins like collagen give elasticity and structure to the skin, tendons, ligaments, and bones.
Proteins also play a critical role in enzymatic activity, acting as catalysts for biochemical reactions. Enzymes are responsible for speeding up chemical reactions, allowing them to occur efficiently within the body. Digestive enzymes, for instance, help break down food into smaller molecules for absorption and utilization.
It is important to consume an adequate amount of dietary protein to support these vital functions. Good sources of protein include animal products like meat, poultry, fish, eggs, and dairy, as well as plant-based sources such as legumes, soy products, nuts, and seeds.
In summary, proteins are complex molecules made up of amino acids, and they play an indispensable role in various biological processes. From providing structure and support to enabling enzymatic reactions and acting as messengers, proteins are essential for the proper functioning and maintenance of the human body.
Proteins are made up of amino acids
That's correct! Proteins are composed of smaller units called amino acids. Amino acids are organic compounds that contain an amino group (-NH2) and a carboxyl group (-COOH), along with a unique side chain. There are 20 different types of amino acids commonly found in proteins.
When amino acids link together through chemical bonds called peptide bonds, they form chains known as polypeptides. These polypeptide chains then fold and twist into specific three-dimensional structures, which give proteins their unique shapes and functions.
The sequence of amino acids in a protein is determined by the genetic code stored in our DNA. Each set of three nucleotides in DNA, called a codon, codes for a specific amino acid. Through a process called translation, the DNA code is transcribed into messenger RNA (mRNA), which then directs the assembly of amino acids into a polypeptide chain.
The sequence and arrangement of amino acids in a protein are crucial because they determine the protein's overall structure and function. Different combinations of amino acids result in proteins with distinct characteristics and roles in the body.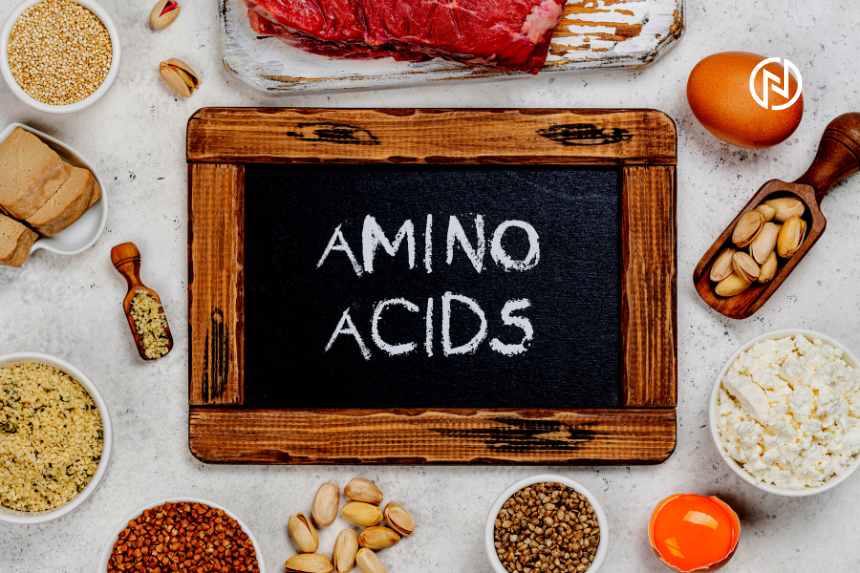 In summary, proteins are indeed composed of amino acids. The specific sequence, arrangement, and interactions between amino acids give rise to the vast diversity of proteins found in living organisms, each with its own unique role and function.
Nutritional value of Protein
Here are some key aspects of the nutritional value of protein:
Essential Amino Acids: Protein provides essential amino acids that our bodies cannot produce on their own. These amino acids are necessary for various physiological functions, such as muscle synthesis, enzyme production, and hormone regulation. Consuming protein-rich foods ensures an adequate supply of these essential amino acids.
Building and Repairing Tissues: Protein is essential for the growth, repair, and maintenance of tissues in the body. During periods of growth, such as childhood and adolescence, and when recovering from injuries, surgery, or intense physical activity, the body requires additional protein to support tissue repair and growth.
Muscle Development and Maintenance: Protein is particularly important for supporting muscle development and maintenance. When combined with regular strength training or exercise, adequate protein intake helps stimulate muscle protein synthesis, promoting muscle growth and strength. It also aids in preventing muscle breakdown, especially during periods of calorie restriction or aging.
Satiety and Weight Management: Protein-rich foods tend to be more satisfying and can help curb hunger and promote feelings of fullness. Including protein in meals and snacks can contribute to better appetite control and assist in weight management by reducing overeating and snacking between meals.
Thermic Effect of Food: Protein has a higher thermic effect compared to carbohydrates and fats, meaning that the body expends more energy to digest and metabolize protein. This can slightly increase the overall energy expenditure, contributing to weight management.
Blood Sugar Regulation: Protein can help regulate blood sugar levels by slowing down the absorption of glucose from carbohydrates. This can be particularly beneficial for individuals with diabetes or those at risk of developing type 2 diabetes.
Nutrient Density: Protein-rich foods often come with additional essential nutrients such as vitamins, minerals, and healthy fats. For example, lean meats, fish, dairy products, legumes, and nuts are excellent sources of protein and provide a range of other important nutrients necessary for optimal health.
It's important to note that individual protein needs can vary depending on factors such as age, sex, weight, physical activity level, and overall health. Consulting with a healthcare professional or registered dietitian can help determine the appropriate protein intake for specific individuals based on their unique requirements.
Protein Foods
Protein-rich foods are essential for meeting our daily protein requirements. Here is a list of common protein foods from both animal and plant sources:
Meat: Lean cuts of beef, such as sirloin or tenderloin, chicken breast, turkey breast, pork loin, and lamb chops are rich sources of protein.
Poultry: Chicken, turkey, and duck provide high-quality protein. Skinless chicken or turkey breast is particularly lean and protein-dense.
Fish and Seafood: Fish varieties like salmon, tuna, trout, sardines, and cod are excellent sources of protein. Additionally, shrimp, crab, lobster, and other shellfish offer protein along with beneficial omega-3 fatty acids.
Eggs: Eggs are a complete protein source, containing all essential amino acids. They are versatile and can be enjoyed in various forms, such as boiled, scrambled, or as an ingredient in dishes.
Dairy Products: Milk, cheese, yogurt, and cottage cheese are rich in protein. Greek yogurt, in particular, is a popular choice due to its higher protein content compared to regular yogurt.
Legumes: Beans, lentils, chickpeas, and peas are plant-based protein sources. They are also high in fiber and other nutrients, making them a nutritious choice.
Soy Products: Soybeans, tofu, tempeh, and edamame are excellent sources of plant-based protein. They are popular options for vegetarians and vegans.
Nuts and Seeds: Almonds, walnuts, peanuts, cashews, chia seeds, flaxseeds, and hemp seeds provide protein along with healthy fats. They make for convenient snacks or can be added to meals and salads.
Quinoa: Quinoa is a grain-like seed that is considered a complete protein source. It is also rich in fiber and various vitamins and minerals.
Protein-rich Vegetables: While not as concentrated as animal or legume-based proteins, certain vegetables like broccoli, spinach, Brussels sprouts, and asparagus contain notable amounts of protein.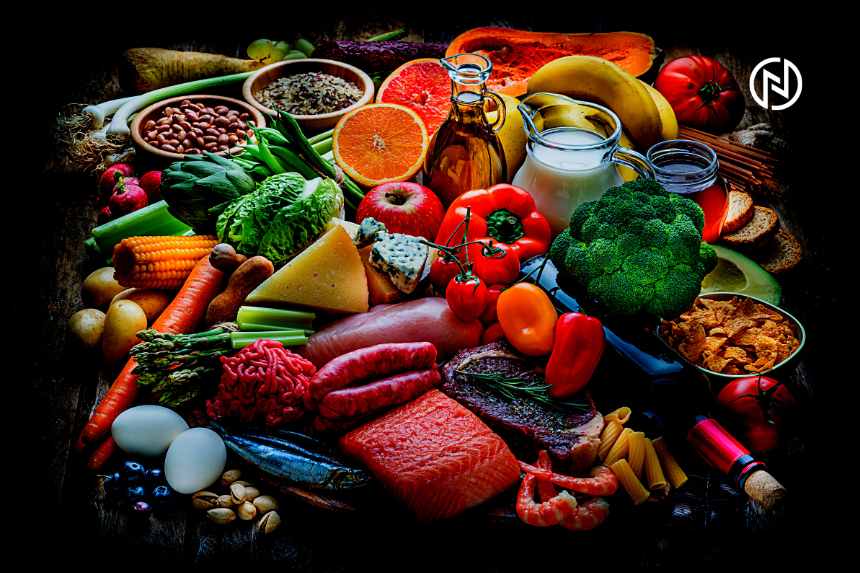 It's important to incorporate a variety of protein sources into your diet to ensure a balanced intake of essential amino acids. By combining different protein foods, you can optimize the nutritional benefits and support your overall health and well-being.
Strategies to Ensure Adequate Protein Intake
Meeting your protein needs is crucial for maintaining optimal health. Here are some practical tips on how to ensure an adequate intake of protein:
Determine Your Protein Requirements: The recommended daily protein intake varies depending on factors such as age, sex, weight, and activity level. It's best to consult with a healthcare professional or registered dietitian to assess your specific protein needs.
Include Protein-Rich Foods at Every Meal: Plan your meals to include a good source of protein with each main meal. This can be lean meat, poultry, fish, eggs, dairy products, legumes, or plant-based alternatives like tofu or tempeh.
Vary Protein Sources: Incorporate a variety of protein sources to ensure a diverse amino acid profile and maximize nutrient intake. Include both animal-based proteins and plant-based options such as beans, lentils, nuts, and seeds.
Snack on Protein: Choose protein-rich snacks to boost your protein intake throughout the day. Greek yogurt, cottage cheese, hard-boiled eggs, mixed nuts, or protein bars can be convenient and satisfying options.
Opt for Lean Protein Choices: When selecting animal-based protein sources, opt for lean cuts of meat, skinless poultry, and low-fat dairy products to reduce saturated fat intake. Trim visible fat and remove the skin to make healthier choices.
Explore Plant-Based Protein Options: If you follow a vegetarian or vegan diet, focus on incorporating plant-based protein sources like legumes, tofu, tempeh, edamame, quinoa, and a variety of nuts and seeds.
Enhance Protein in Meals: Boost the protein content of your meals by adding ingredients such as chopped nuts, seeds, or shredded cheese to salads, or by including a scoop of protein powder in smoothies.
Be Mindful of Portion Sizes: Pay attention to portion sizes to ensure you're consuming an adequate amount of protein. Use food scales or measuring cups to measure portion sizes accurately, especially for foods like meat, fish, and dairy products.
Prioritize Quality Protein: Aim for high-quality protein sources that offer a complete amino acid profile. These include animal-based proteins, as well as combinations of plant-based proteins to ensure you get all essential amino acids.
Consider Protein Timing: Distribute your protein intake throughout the day rather than consuming a large portion of a single meal. This can optimize muscle protein synthesis and support muscle recovery and growth.
Remember to combine your protein intake with a balanced diet that includes a variety of fruits, vegetables, whole grains, and healthy fats to meet all your nutritional needs.
Note: If you have specific dietary restrictions or health conditions, it is advisable to consult with a healthcare professional or registered dietitian for personalized guidance on meeting your protein requirements.
Tips for Adding More Protein to Your Day
Start your day with a protein-packed breakfast: Incorporate protein-rich foods such as eggs, Greek yogurt, or a protein smoothie to give your morning a nutritious boost.
Snack on protein: Choose snacks that are high in protein, such as nuts, seeds, jerky, or protein bars, to keep you satiated between meals.
Include lean meats and fish: Opt for lean cuts of poultry, like chicken or turkey breast, and incorporate fish such as salmon or tuna, which are excellent sources of protein.
Embrace plant-based protein sources: Incorporate legumes like beans, lentils, and chickpeas into your meals. Try tofu, tempeh, or edamame for plant-based protein alternatives.
Enjoy dairy or dairy alternatives: Include low-fat dairy products like milk, yogurt, or cottage cheese in your diet. If you prefer non-dairy options, opt for fortified plant-based milk or yogurt made from soy, almond, or oat.
Sprinkle in nuts and seeds: Add a handful of nuts or seeds, such as almonds, walnuts, chia seeds, or flaxseeds, to your salads, yogurt, or oatmeal for an extra protein boost.
Pair protein with whole grains and vegetables: Combine protein-rich foods with whole grains like quinoa, brown rice, or whole wheat bread, and include a variety of vegetables to create well-rounded meals.
Cook creatively with protein-rich ingredients: Explore recipes that incorporate protein-rich ingredients like lentil flour, chickpea flour, or protein powder to add protein to your favorite dishes or snacks.
Stay hydrated: Ensure you drink enough water throughout the day to support protein digestion and absorption in your body.
Plan and prep your meals: Take time to plan and prepare meals that include a good source of protein, making it easier to meet your daily protein requirements.
Remember to listen to your body's needs and consult with a healthcare professional or registered dietitian for personalized advice based on your specific dietary goals and requirements.